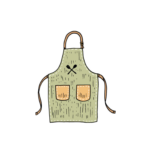 Join our Relief Chef team in Yorkshire
| | |
| --- | --- |
| Job Title: | Chef de Partie, Sous Chef , Head Chef |
| Job Term: | Temporary |
| Start Date: | Immediate Start |
| Finish Date: | Ongoing |
| Location: | North Yorkshire |
| Hourly Rate: | £14-22ph |
| Hours: | Minimum 40 hours |
| Live in: | If available |
| Job Number: | 19-00153 |
Join our Temporary Chef team for the busy Season in North Yorkshire!
Chefs Recruitment are always looking for dedicated and experienced Chefs who are looking to take on temporary assignments in West Yorkshire.
We only specialise in recruitment for Chefs in the hospitality industry and are here to listen to your every need so we can develop a relationship with both you and our clients.
What are the benefits:
-Hourly pay! You will get paid for every single hour you work. Hourly rates will depend on your experience and start from £12ph upwards.
-Free live in accommodation. If you are happy staying away from home our clients will provide accommodation during your placement.
-A minimum of 40 hours a week. We guarantee you will not get paid for less than 40 hours a week. Generally, you will exceed 40 hours during the busy Festive Season.
-Flexible work pattern. Temporary work allows you to be more flexible with the time that you work meaning a better work life balance.
-Accept both Chefs set up as self employed (Limited Company) and PAYE.
Apply for this position below
(You must be eligible to work in the UK)