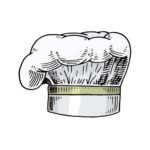 Are you looking for your next Chef de Partie position?
Job Title:
Chef de Partie
Location:
All locations
Salary:
£18,000-£23,000
Hours:
Full Time
Live in accommodation:
TBC
Job Number:
20-00106
Whilst the Hospitality Industry is going through a difficult time at the moment due to Covid-19, Chefs Recruitment are ready to help as soon as the industry is given the go ahead to open their doors.
We are looking for experienced Chef de Parties who are willing to learn and progress their careers further. If you are currently looking for a new role, send us your CV today and we will be in touch with any positions which may be suitable to your experience.

Duties and Responsibilities?

– Preparing, cooking and presenting dishes within your speciality
– Managing and training any demi-chef de parties or commis working with you
– Helping the sous chef and head chef to develop new dishes and menus
– Ensuring you and your team have high standards of food hygiene and follow the rules of health and safety
– Monitoring portion and waste control to maintain profit margins

Apply with us today!